Maxi Harness Pro Rigging (M-2XL)
Certified to AS1891.1:2007 Premium Rigging Harness
Product information
The MaxiPro Rigging Harness is an innovative design allowing the user full adjustment of the chest, legs and position of the Dorsal D-Ring that fits more users, more comfortably.
In the event of a fall, the durable polyester webbing distributes the impact evenly over the thighs, torso and buttock region. Polyester is known for being wear resistant and non-stretch when compared to other materials, so the harness does not stretch dangerously out of shape when subjected to a fall, therefore the wearer does not risk slipping out of the harness.
The sternal point is suitable for use with rope or cable grabs

Ideally positioned sit-strap for extended comfort

Lateral D-Rings: For attachment with pole straps, to enable the worker to work comfortably, with both hands free

Padded Belt: Increases support and worker productivity

The standard harness is a one-size-fits-all covering M – XL
SUITABLE FOR: Positioning Restraint, Confined space rescue, construction & maintenance, warehouse, roofing work, Tower Work, elevated platforms and Suspension.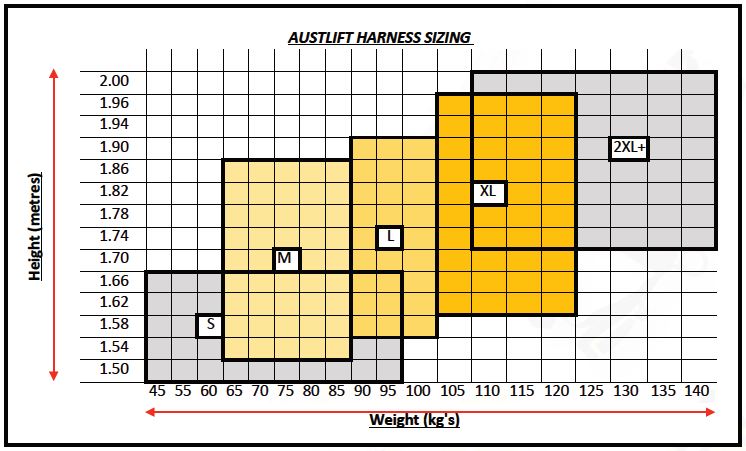 Product reviews
We don't have any reviews for this product yet.
Have you purchased Maxi Harness Pro Rigging (M-2XL) from us? Let others know about your experience.
People who purchased this also liked Similiar products