We're 2022 Sunshine Coast Business Award Winners
Author: Charlene Margetts Date Posted:16 November 2022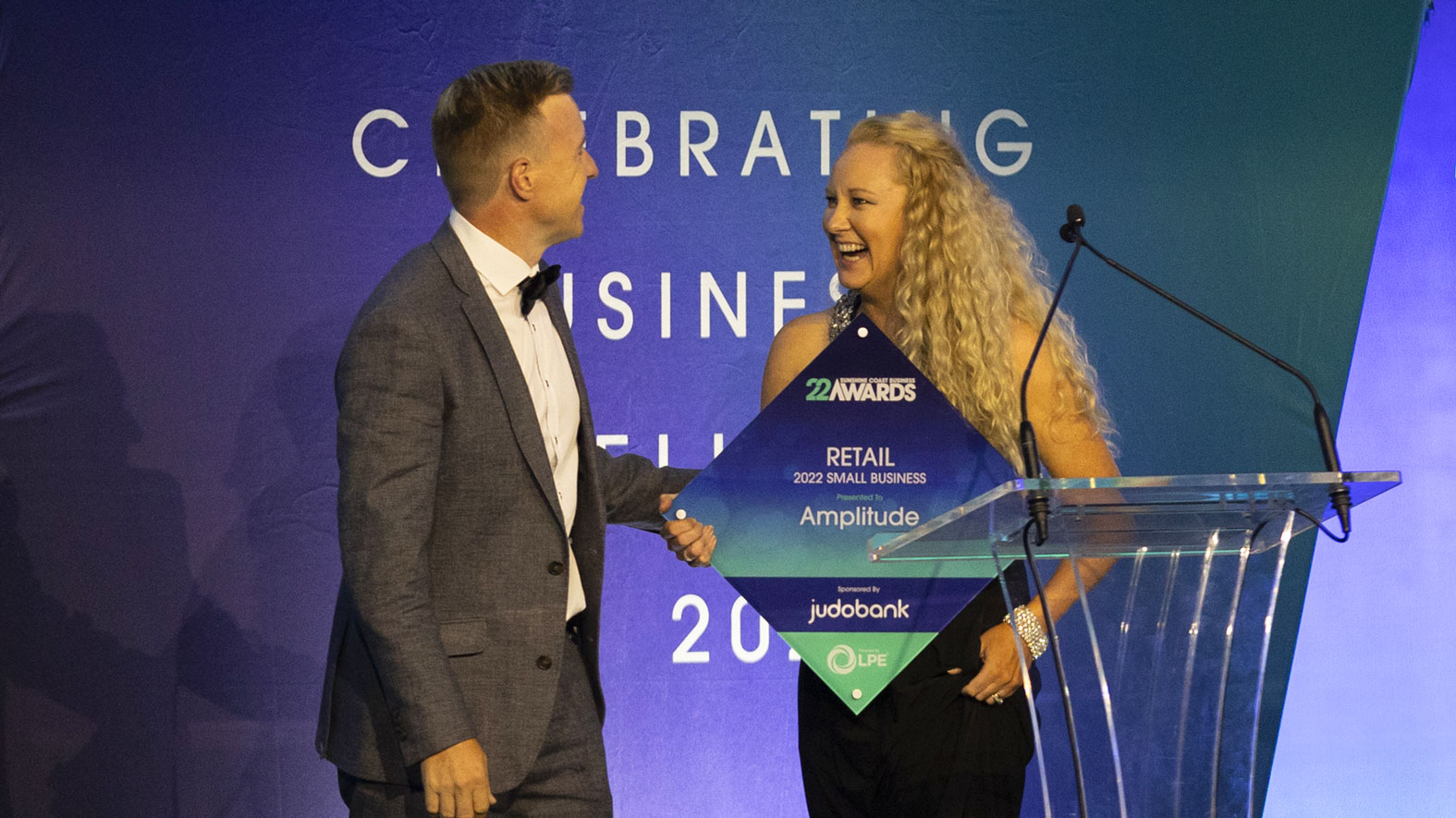 A little on the Sunshine Coast Business Awards...
The Sunshine Coast Business Awards are the Sunshine Coast region's premier annual business awards which recognises the outstanding business success in the region. The awards enable businesses to be recognise for their efforts, achievements, and success across the whole of the Sunshine Coast particularly those who shine in their industry sector.
Amplitude are proudly small business retail award winners
To say we are excited to be the Sunshine Coast Business Awards Retail Small Business Winner for 2022 is an understatement. From humble beginnings in our garage in 2019 to the purchase of our first commercial warehouse this year, we are proud to be a part of the amazing Sunshine Coast Business community and to be a part of this amazing process has been a true privilege. Thank you to the award committee, judges and of course the sponsors Judo Bank and LPE.
Congratulations to all other winners and finalists for the 2022 Sunshine Coast Business Awards.
Watch the winning moment
Are you an electrical worker dissatisfied with confusing product options? Speak with us today.
We're working hard to provide innovative, market leading tools, equipment and safety solutions that saves you time, offer value for money, all without compromising quality and safety. We provide products and knowledge give you the confidence that you will be able to work efficiently and return home safely.
DAN MARGETTS
Director • Product & Sales Expert
dan@amplitude.net.au • 0411 803 556
CHARLENE MARGETTS
Director • Operations
charlene@amplitude.net.au • 0408 981 556