About Amplitude
What's in a name?
Amplitude (noun) by definition is 'a large amount or wide range, used in terms of physics, it is the magnitude of the differences between the variable's extreme values, for example, the distance between the top and the bottom of a sine wave. The magnitude, the scale, the value, the range, all these words resonate to our core. Neither of us have ever done things by halves, and with that, we had our name. Our name led us to our mantra. At our local café, a suggestion was made, that we were 'bring a new standard to the industry". We turned to each other and repeated, "Raising the Standard", we had our first sign. This statement proves to reinforce our daily focus, to continually raise our standards and in turn raise the standards for our customers.
What's in an A?
Keeping things simple, Amplitude starts with an A, that works, and because by definition, A is a mark of excellence, give to something of the highest quality, it just makes sense. But what kind of A? We are combining 35 years collective experience in the electrical industry, each of us bringing a number of elements to the table. An A consisting of a number of smaller A (triangles) shapes, could there be a better way to represent our collective talents.
Why purple?
In choosing a name and logo that represented us, we needed an equally recognizable colour. Something that spoke to us both and helped us stand out from the rest. While discussing the importance of colour, our local surroundings offered the answer. On a morning walk to our favourite café, yes, the same café from our mantra breakthrough, we noticed the streets blanketed with a faceted purple carpet, this trigged a conversation about our childhood memories of Jacaranda lined streets. We again had our sign; this was our colour.
Purple is a colour that can have a powerful impact on our moods and behaviours. It is also one rarely seen in nature, therefore provoking wonder, and imagination. Often associated with wisdom, strength, unity, and passion, we have used purple to reinforce our Vision and our Values.
What we do
Founded in 2019, Amplitude Pty Ltd.'s Vision is to create a new level of service for the electricity supply and surrounding industries. Amplitude Pty Ltd is raising the standard as your key partner for electrical tools, equipment, and safety solutions. With over 35 years' proven experience in the electrical supply industry our dedicated sales team have a passion for helping our clients find specialised solutions for all their industry specific needs. Our range of products were carefully selected due to their high quality, relevant standard compliance and that their company's vision and values align with that of Amplitude's. From first aid kits and supplies, tools, equipment, PPE and electrical safety products through to construction machinery, Amplitude has a range of products to suit all electrical worker's needs.
What problems do we solve?
"Searching for quality products and solutions that enhance worker safety and efficiency, which comply with relevant standards and work practices, is a time consuming and costly process, time and money better spent."
Quality products backed by industry expert knowledge, which represent value for money and increased safety for your workers. We do not see ourselves as the typical "one stop shop" with pushy salespeople, but rather, a single point of contact designed to help educate our customers, to provide quality products, greater levels of service, all while achieving value for money. Our approach to customer service and transparency means our customers are able to view our range of products, easily and at their fingertips, while our product experts are just an email, coffee or call away. We offer all this in our relentless pursuit of "Raising the Standard".
Why we do it
We feel it is our duty to focus on long term partnerships with our Customers, through recognition and collaboration, to understand their needs and expectations. Our knowledge, experience, professionalism, attention to detail, personal touch and bringing our special brand of fun is all in pursuit of "Raising the Standard.
We have always lived life and approached business by inhabiting our truths governed by our core values. These core values and our beliefs are what have guided our actions and have united this dynamic team and brought to life our Visions, our Mission and defined our brand.
Mission
"Raising the Standard"
Vision
To create a new level of service for the electricity supply and surrounding industries.
Values
Respect
Is a driver of teamwork; we respect the people we work with and the customers we work for.
Honesty
"Honesty is the first chapter in the book of Wisdom" - Thomas Jefferson
Is a driver of accountability, which gives an emphasis towards action & responsibility
Our Fun
Is a driver for our bond, for our success, is a sense of accomplishment and our composure under pressure.
Our People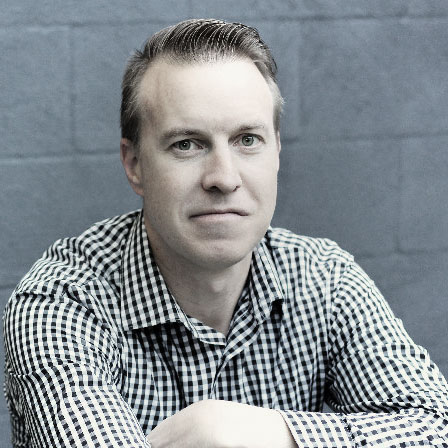 DAN MARGETTS
Director • Product & Sales Expert
dan@amplitude.net.au • 0411 803 556
One half of the dynamic duo that is Amplitude, Dan has more than 20 years of proven experience in the electrical supply industry, his passion lies with products, building customer relationships, product and business development, bringing the fun, and finding solutions to make customers life easier. Pulling experience from each previous role he has gained great perceptive on problem solving and tailoring solutions to meet client requirements. This passion has led him to co-found Amplitude Pty Ltd in 2019, key partner for electrical tools, equipment, and safety solutions.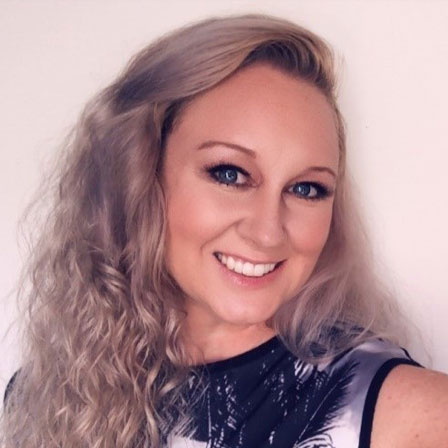 CHARLENE MARGETTS
Director • Operations
charlene@amplitude.net.au • 0408 981 556
With 15+ years' experience in the electrical supply industry and four years at the helm of a design consultancy, it was time to venture out. Introducing Charlene, the other, some say better half of Amplitude. Charlene have been able to put into practice her love for client relations, boosting business performance through process and systems development, strategic direction and promoting quality to increase client satisfaction. There has been a natural transiting from design principle problem solving into helping client find products and equipment to meet their specific requirements along with increasing efficiency.