Maxi Harness Pro Electrical Tower (M-2XL)
Certified to AS1891.1:2007 Premium Harness
Product information
This Electrical Tower Harness has been developed following extensive consultation with power utility end-users, giving them the features they desire most. This premium harness has been designed to eliminate restriction on the shoulders, allowing free upper body movement. Flexible, water-resistant padding on the waist and seat allows continued comfort for long periods of time, even whilst sitting in a vehicle. Reduced obstructions on the top of the harness help prevent entanglement while manouvering through power lines. An adjustable seat allows for comfortable seating during pole strap work. This unique feature allows the user to customise the seat to their work style. Certified to: AS/NZS 1891.1:2007
• Large lateral D-Ring for Pole strap attachment points.
• Glove and barriered from waist up.
• Fall arrest chest frontal loops for fall arrest attachment points.
• Easy donning & doffing due to the quick release buckles and specialised design.
• Y-shaped back reduces the pressure on the upper torso allowing more freedom to reach out.
• Bright webbing allows for higher visibility under work lights.
• Rear buckle to allow for adjustment of the back webbing ring (this allows for users of different heights to be comfortable).
• The standard harness is a one-size-fits-all covering M – 2XL.
SUITABLE FOR: Positioning Restraint, construction & maintenance, warehouse, Tower Work, elevated platforms.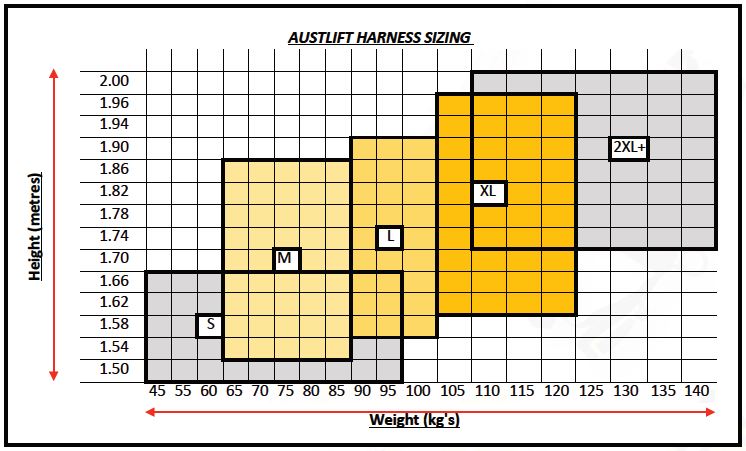 Product reviews
We don't have any reviews for this product yet.
Have you purchased Maxi Harness Pro Electrical Tower (Medium-2XL) from us? Let others know about your experience.
People who purchased this also liked

POA

Similiar products