Ripley
Ripley US10 Chamfer Tool
Adjustable Primary Insulation Chamfering Tool
Product information
Introducing the innovative and new US10 Cable Insulation Chamfering Tool that emcompasses a size adjustment clamping system to quickly and easily adjust and lock onto a cable's primary insulation. It's compact, low friction, thermoplastic V-jaw construction and PTFE-coated aluminum frame provides a stable and precise clamping platform in any space.
Easily adjusts to suit XLPE & EPR insulation materials on 0.55″ to 2.36″ (14 mm to 60 mm) cable diameters

Performs a 30° angle bevel with a factory-set chamfer depth of 0.075″ (1.905 mm), adjustable from 0″ to 0.150″ (0 mm to 3.81 mm); 33kV

Equipped with safe, recessed blade to prevent potential injury & blade damage

Features a replaceable, machined & ground tool steel blade
Product reviews
We don't have any reviews for this product yet.
Have you purchased Ripley US10 Chamfer Tool from us? Let others know about your experience.
You may also like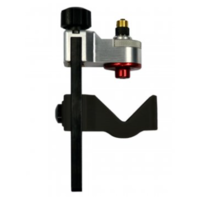 Ripley
Ripley US15 Outer Jacket Cutting and Semi-Con Scoring Tool
Now $770.00
On Sale
15% OFF
RRP $905.00
Similiar products