Electrical Tape [COLOUR: Black] 10 Pack
Product information
Our PVC tape is designed for general electrical contracting and colour coding applications. Manufactured from 0.15mm thick PVC, this tape also exhibits excellent adhesive and ageing properties with a high dielectric strength.
PVC electrical tape colours:
Black (BK)

Red (RD)

Blue (BL)

White (W)

Green/Yellow (GY)

Rainbow Pack (PVCTMIX)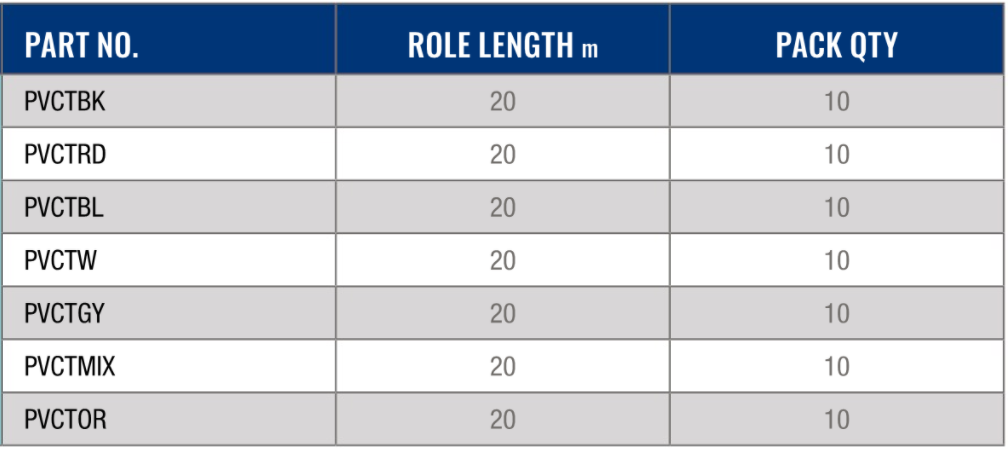 Product reviews
We don't have any reviews for this product yet.
Have you purchased Electrical Tape from us? Let others know about your experience.
People who purchased this also liked Similiar products