Carroll
IP68 Rated Nylon Cable Glands [THREAD: M12] 3-6.5mm 50 Pack
Product information
Our nylon "BULLET" cable glands are tested and certified to IP68 and in accordance with AS1939-1990 (IEC 529-1989). Our "BULLET" design speeds up installation and reduces inventory through an extended diameter range therefor eliminating the need to disassemble the gland before installation.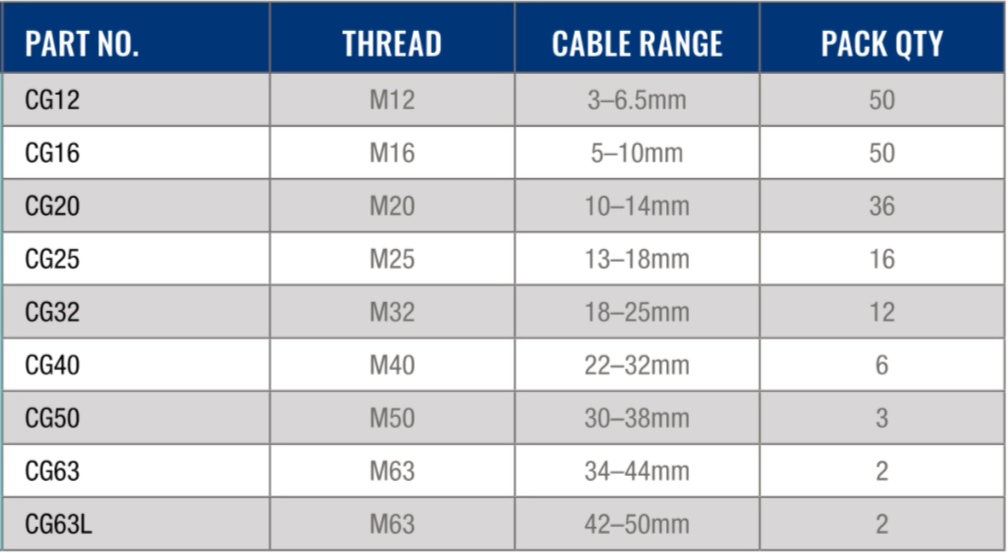 Product reviews
We don't have any reviews for this product yet.
Have you purchased IP68 Rated Nylon Cable Glands from us? Let others know about your experience.