NDB Technologies
ADD Acoustic Partial Discharge Tester
On Line Overhead Network PD Tester
Product information
The ADD™ allows online partial discharge detection on medium voltage accessories such as: Arresters, dry type transformers, bushings, insulators, etc… The partial discharge level is displayed by visual and audible indicators. The remote display module also allows to read the levels from a great distance for maximum safety.
Features
Three levels default indication

Two zones (scale of default)

Visual and audible indication

All-Check self-test for verifying

proper operation prior to use

Built-in universal hotstick adaptor

Powered by 9V alkaline battery

Carrying case included

Low battery indication

Lightweight design

Special design for HV live contact
Product reviews
We don't have any reviews for this product yet.
Have you purchased ADD Acoustic Partial Discharge Tester from us? Let others know about your experience.
Similiar products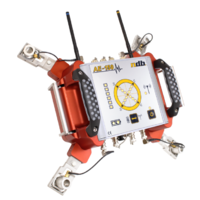 NDB Technologies
Transformer Partial Discharge Tester
POA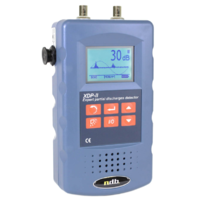 NDB Technologies
Expert On Line Partial Discharge Tester
POA