TEMA
TEMA Aluminium Suspension Ladder (with Anti-fall Rail)
Transmission Suspension Ladders
Product information
TEMA's range of Aluminium Ladders are manufactured in-house using their state of the art Al. TIG system. Suitable for use on vertical and horizontal insulators on both tension and suspension towers. TEMA's A versions include and anti-fall rail manufactured with light aluminium alloy. A second anti-fall rail for 2 workers is available upon request.
Features
Skid-proof Rungs
Interchangeable Hook and Chain
Vertical SWL of 300daN (300kgs)
Customisable Lengths and Hook openings available upon request
2nd Anti-fall rail available upon request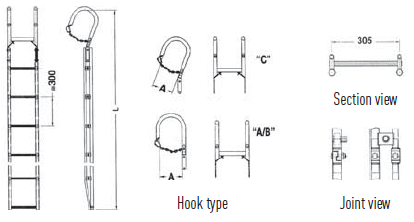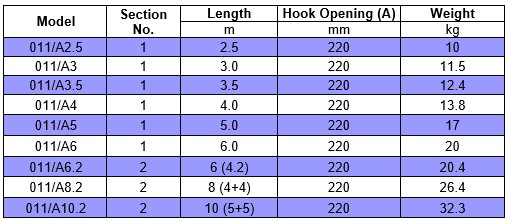 Product reviews
We don't have any reviews for this product yet.
Have you purchased TEMA Aluminium Suspension Ladder (with Anti-fall Rail) from us? Let others know about your experience.
People who purchased this also liked Similiar products

TEMA

TEMA Aluminium Suspension Ladder

POA

TEMA

POA