PROJECTA
Projecta 12V 1400A Intelli-Start Jump Starter
IS1400 Intelligent Vehicle Jump Starter
RRP $550.00
$445.00 inc GST
SAVE $105.00 (19%)
Product information
Projecta's Intelli-Start series of Lithium powered Jump Starters pack a huge punch in a small package. Designed in Australia, the IS1400 is capable of delivering instantly 1400A which is suitable for 12V Vehicles and motors up to a 7.0L Petrol or a 5.0L Diesel. These are ideal for small Mechanical Worshops, car yards or aspiring vehicle enthusiasts. This model can also be used as a power bank to recharge small electrical appliances like mobile phones etc.
Features
LCD Colour Screen
Rapid Recharge Technology
Spark-Free Connection Clamps
Working Light at the front of the unit
USB-A and USB-C ports
EVA Storage Case
Product reviews
We don't have any reviews for this product yet.
Have you purchased Projecta 12V 1400A Intelli-Start Jump Starter from us? Let others know about your experience.
Similiar products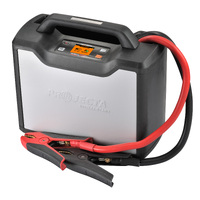 PROJECTA
Projecta 12/24V 5000A Intelli-Start Jump Starter
$2,990.00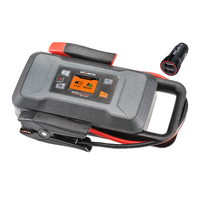 PROJECTA
Projecta 12/24V 2000A Intelli-Start Jump Starter
$870.00