AMPLITUDE
Moleskin Wiping Pad
Heavy Cotton Fabric
Product information
With the high degree of skill required for paper lead (PLY) cable jointing, a jointer should only use high quality tools and materials to complete this task. Solder wiping pads made from moleskin are used to wipe solder and lead for cable jointing. Our high quality Moleskin is long lasting and hard wearing for all conditions. Mole skin fabric size is 1m w x 1.58m drop.
Properties of Quality Moleskin
Moleskin is a heavy carded cotton yarn, woven into a dense weft-faced and then sheared to create a short, soft pile on one side.
Available for purchase in lineal metres, our product is the preffered choice by many Australian utilities and contractors alike.
Product reviews
We don't have any reviews for this product yet.
Have you purchased Moleskin Wiping Pad from us? Let others know about your experience.
Similiar products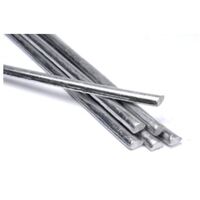 AMPLITUDE
Cable Jointing Wiping Metal Sticks
POA