Maxisafe
G-Force Ultra C5 Glove
Nitrile Coated Cut Resistant Glove
Product information
Our cut resistant glove range is designed to cater for the sharp end of the industrial market. Whether you're handling glass or steel, a fully operational engine or processing meat, Maxisafe's cut resistant range provides the protection you need with the comfort and breathability you want.
FEATURES & BENEFITS
Ultra-thin 18 gauge, light-weight EN388 cut 5 liner
Microfoam Nitrile coated palm enhances tactility and dexterity
NBR reinforced thumb crotch increases protection and glove longevity
Ideal for applications requiring a high level of touch and precision
Optimum abrasion resistance (EN388 level 4)
RECOMMENDED USES
Glass & steel industry
Handling and assembly
Small parts handling
Precise tasks & machine handling
Repair & maintenance
Robotics, space-air & aircraft industry
Packaging & logistics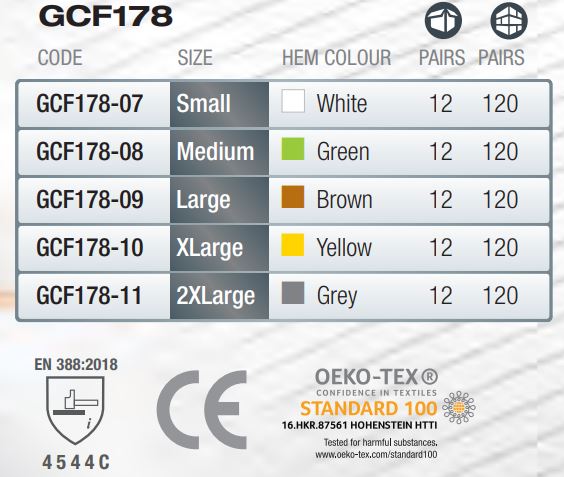 Product reviews
We don't have any reviews for this product yet.
Have you purchased G-Force Ultra C5 Glove from us? Let others know about your experience.
People who purchased this also liked

Haupa

Insulated "HUPSlim" Screwdriver Set

From $87.40

Similiar products