Nitto Kohki
Battery Powered Magnetic Drill
Compact Lightweight Magnetic Drill
Product information
The Nitto Kohki CLA-2720 is the best battery powered magnetic drill on the market. Manufactured by Nitto in Japan, this lightweight (7kgs) and compact (293mm H x 199mm L) mag drill is perfect for drilling into steel transmission towers and railway environments. It's numerous safety features ensures operator safety, even whilst working at heights.
We recommend the use of the Australia Made, OzBroach speed cutting bits with this unit (sold separately)
Features
Lightweight at 7kgs

Completely cordless, powered by a 4Ah Li-ion battery

Compact in size standing at 293mm H x 199mm L

Slide slip detection

Self check function

Soft start function

Max. drill capacity up to 27mm in dia and 20mm depth (steel)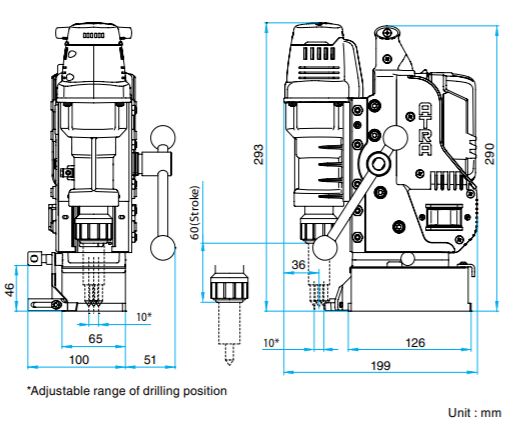 Product reviews
We don't have any reviews for this product yet.
Have you purchased Battery Powered Magnetic Drill from us? Let others know about your experience.