TEMA
TEMA 120T Hydraulic Press Crimping Head
For compression of conductors and ground wire joints
Product information
Predominantly used within power utilities and electrical industry, hydraulic press or crimping heads are used to crimp and termination electrical lugs, sleeves, fittings, connectors, wire ropes and earth connectors. For use on small to large underground power cables, overhead distribution and transmission conductors, Our Italian made 120 ton hydraulic press is designed and manufactured by TEMA to offer superior uniform compression. Available with a wide range of options, this press is proven in the worlds harshest environments.
Dies are available to purchase. Please contact us with your requirements.
Features
Press force of 120 tonne @ 700bar

Inc. quick connectors

Press weight of 52kg

500 x 245 x 415mm

Supplied in steel transport case (26kg)

Case dimensions 470 x 770 x 675mm

Accepts dies at a 90mm dia. (available separately)

Cusomisable options inc.

Middle span joint support

Turnable 360o head on handling base

Suspension working attachment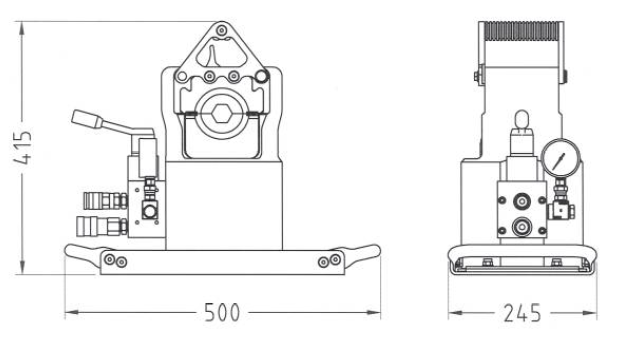 Product reviews
We don't have any reviews for this product yet.
Have you purchased TEMA 120T Hydraulic Press Crimping Head from us? Let others know about your experience.