AMPLITUDE
Cable Core Identifier
Australian Made Identifier
Product information
Made in Australia, our Cable Core Identifier is used to identify cores or phasing on de-energised UG cables. After a cable has been cut, phasing/core markings cannot be trusted as a source of identification due to many reasons. The Cable Core Identifier npw easily solves this problem and takes the guess work out of this process.
This new version now includes a "low battery" indication and has had its leads improved to no longer fail if accidently left on the cable whilst performing insulation resistance testing (megger proof).
Features
Includes coloured remote end diodes, transmitter (CCI unit) and a carry bag

Low Battery indication

Easy to read actions to get phasing right (take out the guess work)

Insulation Resistance Test proof leads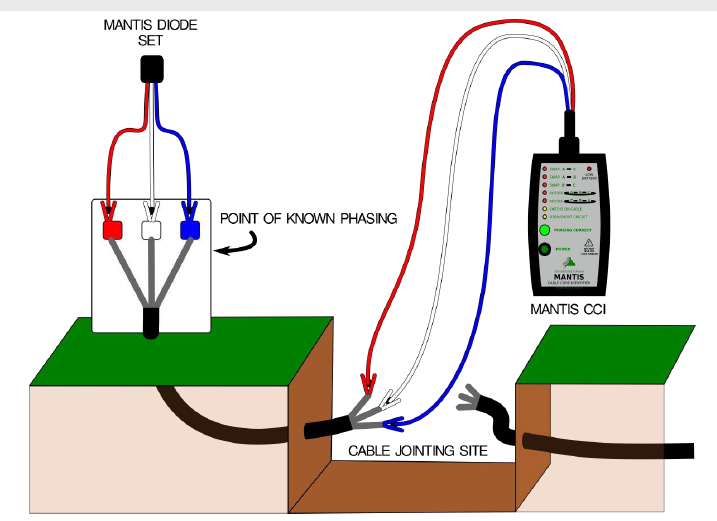 Product reviews
We don't have any reviews for this product yet.
Have you purchased Cable Core Identifier from us? Let others know about your experience.