5 Essential Safety Products for Electricians
Author: Charlene Margetts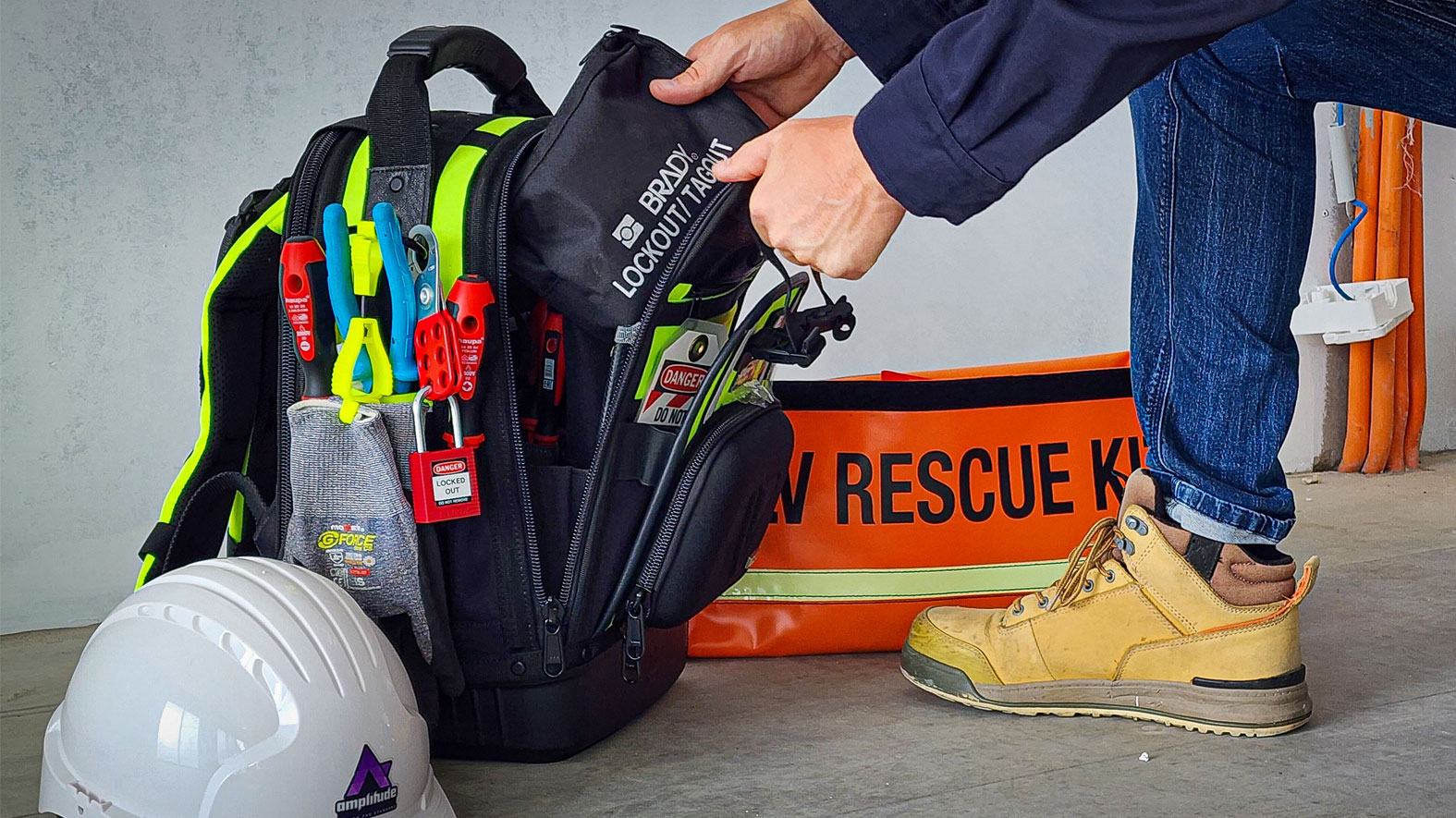 Get your free electrical worker safety kit eBook below
What's inside the electrical worker safety kit eBook? You will learn some of the key items you should always have with you if you are working on someone's premise, a construction site or anywhere in between. Our guide is an essential starting point for every electrician whether you are an apprentice or a seasoned professional.
Why you need the complete electrical workers safety kit
You may have all the tools under the sun, but have you ever considered if they are the right ones? Let us show you a few essential items and why they are a must to complete your electrical workers kit.
Why waste your time combing through needless websites when Dan and the team at Amplitude have taken the hard work out of searching for quality products and solutions that enhance electrical worker safety and efficiency. With all areas of your worksite covered, we offer electrical safety solutions that simply work. No matter your job size or requirements we can help put together tailored safety solutions to make sure you get the job done right the first time and return home safe.
Take the safety kit quiz: When was the last time you asked yourself - is this the right tool?
Have you checked the contents of your First Aid Kits lately? Are you sure they are in date and complete?
The last time you worked deenergised, was the circuit securely locked out? Do you have procedures in place?
Does your jobsite or workplace provide sufficient eye protection to meet Australian Standards?
Are you sure you have selected the glove that best fits you and the job at hand?
Is it dead? Are you testing regular to ensure safe work?
If you answer NO to any of these questions, we can help you.
We're working hard to provide innovative, market leading tools, equipment and safety solutions that saves you time, offer value for money, all without compromising quality and safety. We provide products and knowledge give you the confidence that you will be able to work efficiently and return home safely.
DAN MARGETTS
Director • Product & Sales Expert
dan@amplitude.net.au • 0411 803 556
CHARLENE MARGETTS
Director • Operations
charlene@amplitude.net.au • 0408 981 556